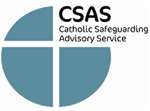 Birmingham Archdiocese adopts, promotes and implements policies for the protection of children and vulnerable adults. St Mary's Parish policies incorporate Diocesan guidelines.
Our Safeguarding Officer works to ensure we comply with these policies, and receives training for her role. One of her duties is to arrange for all persons who work with our younger parishioners or vulnerable adults to be given clearance by the Criminal Records Bureau (CRB).
More details can be found on our Church noticeboard and through this link to the Archdiocese of Birmingham website.
Please click here for the latest statement on safeguarding reforms from 8th December 2020.
Please click here for Cardinal Vincent Nichols' statement on safeguarding.